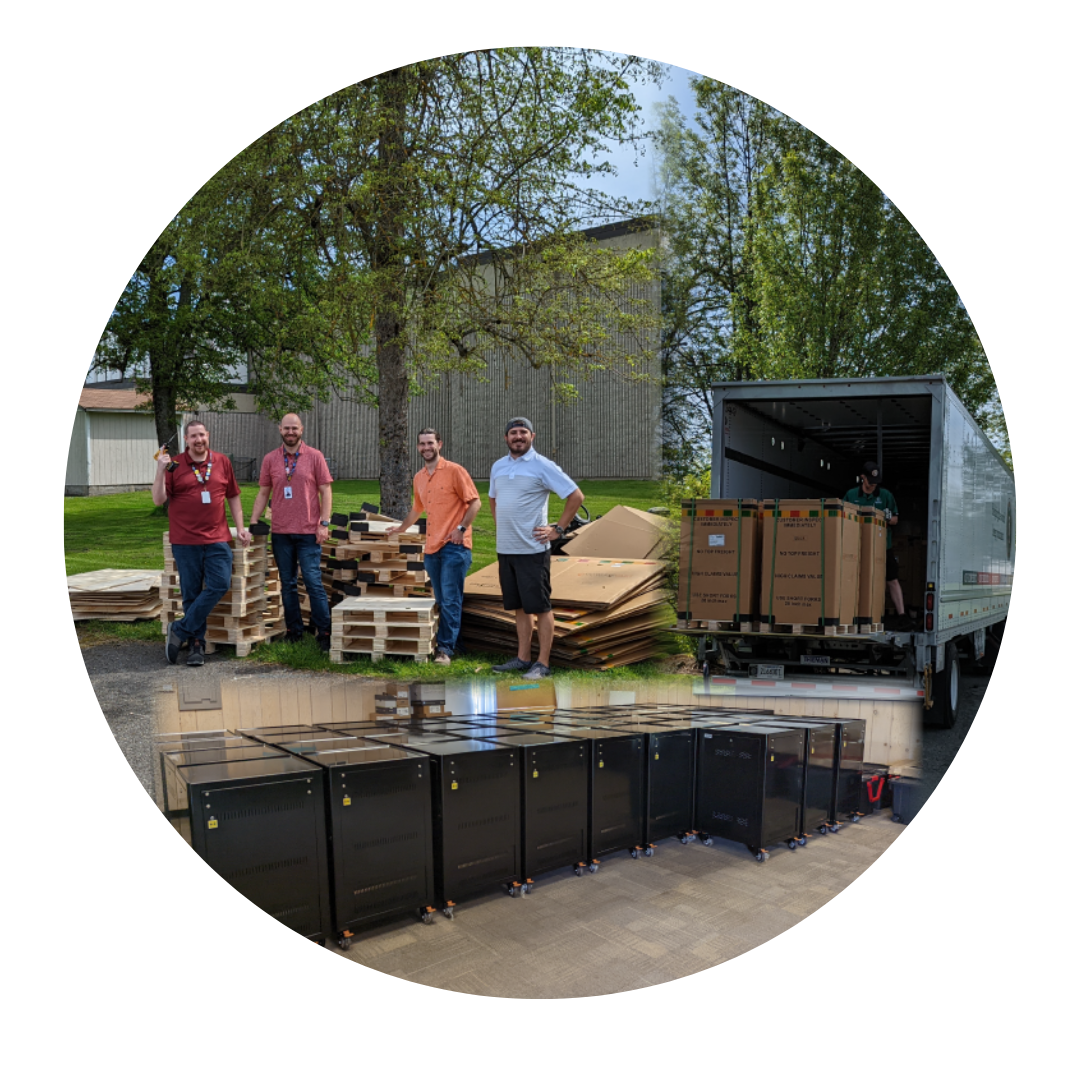 Levy Dollars at Work: With resources provided by the community through the renewal of our Technology Levy, we are able to replace expiring devices and expand equitable access to technology for ALL elementary classrooms! Thank you to our community for continuing to support technology in our schools!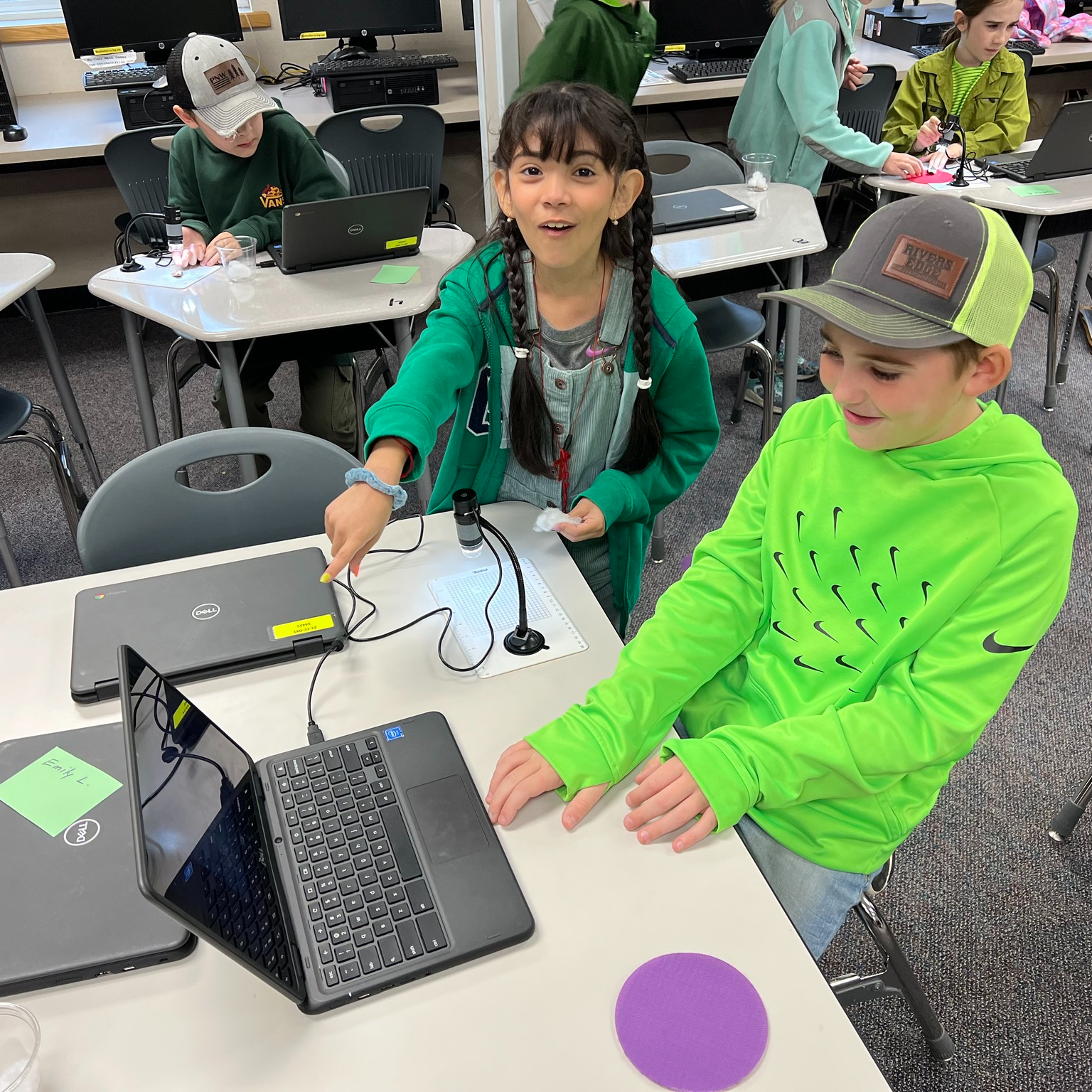 Digital microscopes are one of the many tools, resources, and programs the Enumclaw Schools Foundation provides the students and staff of ESD. We are grateful for their support. ESF functions completely on the volunteer work and donations of generous community members.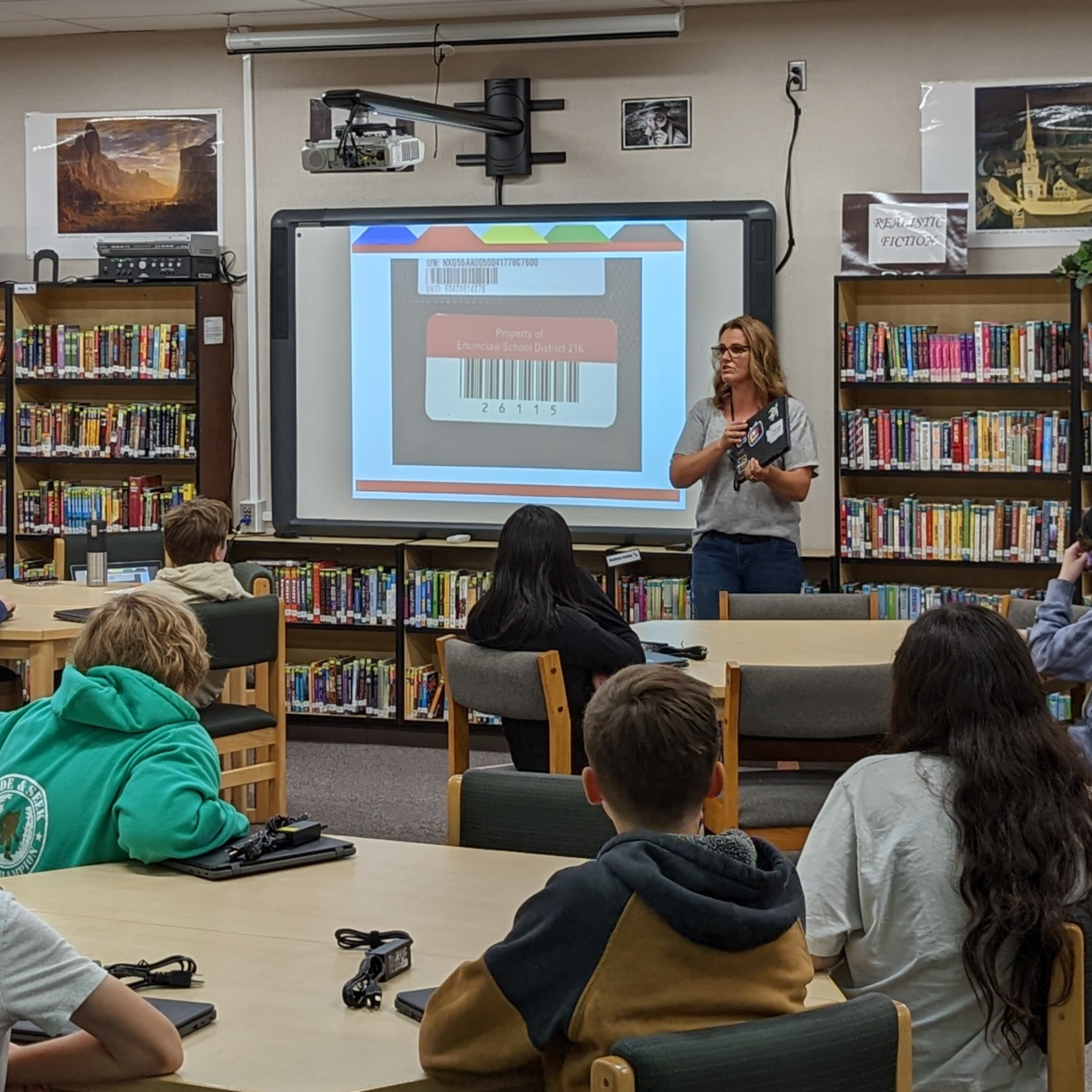 Jen Longmire, our IT TOSA & EMS & TMMS library staff distribute Chromebooks to our incoming 6th graders, and 7th/8th graders who are new to our system. When students receive their Chromebook, Jen first instructs them about proper care & responsible use of the Chromebooks and their district logins.